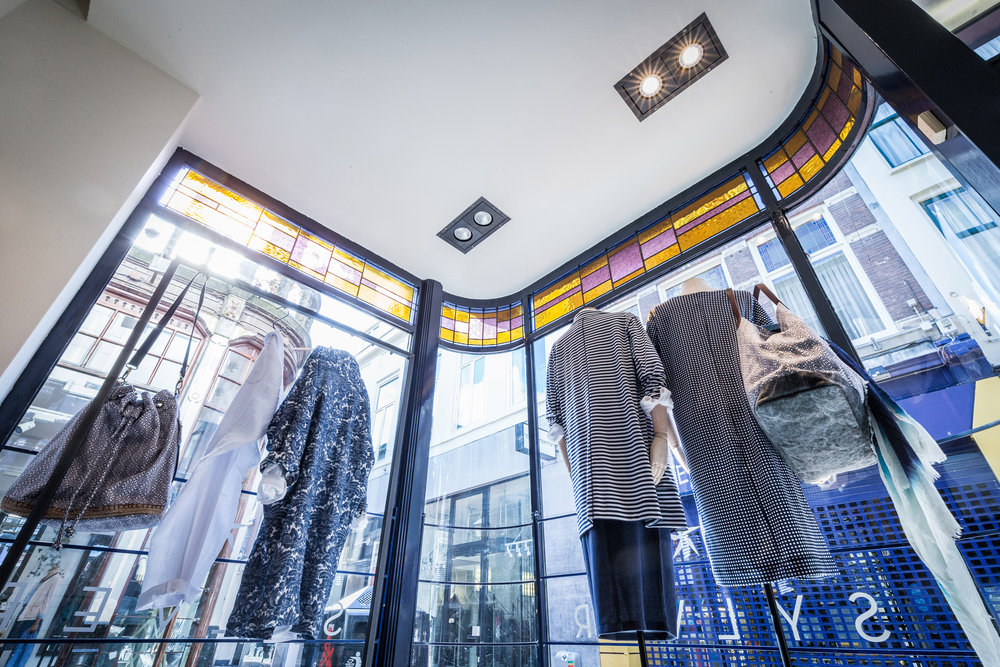 Dispatch
Sylver only delivers to addresses in the Netherlands, Belgium, Germany and France. Unfortunately it is not possible to dispatch to addresses outside these regions. In that applies to you, please contact us.
Orders placed on working days before 4pm will be dispatched within 48 hours.
Orders placed at weekends will be sent out on Monday or Tuesday.
Orders (subject to stock availability) will be delivered within 1-2 working days by PostNL package service.
PostNL will deliver your order to your home. If you are not at home, PostNL will try again the following day (including Saturdays). If you are not at home on two consecutive visits, then you have three weeks in which to collect your package from a PostNL post office or local service point.
If you aren't at home during the day, don't worry. Just give an alternative address during the billing procedure (e.g. your place of work) and we will send your order there.
NB: Unfortunately it is not possible to deliver to a PO Box.
Track & Trace

Shipping costs
Netherlands: Free shipping on all orders over €99,-. We will charge €4,95 shipping costs on all orders under €99,-.
Belgium: At delivery addresses in Belgium we will charge shipping costs of € 9,95.
Germany: At delivery addresses in Germany we will charge shipping costs of € 9,95.
France: At delivery addresses in France we will charge shipping costs of € 9,95.

Exchanges & Returns
If you are not completely satisfied with your purchase then you can return it.
You have 7 working days from receipt in which to return your order.
If you wish to exchange an item, for example for a different colour and/or size, you will need to place a new order with Sylver. We will then send this item to you free of charge.
If you are not satisfied with your purchase or have changed your mind, please return it to us, together with the completed returns form with your details.
Returned items must be new, unused and unworn with all the original labels and tickets attached (obviously, you may try the item on).
Damaged or marked items will not be accepted. Items that were not purchased via this website cannot be returned.
Complaints
If you have received a product that is damaged or if there are quality issues with items that you have ordered from Sylver, please contact our customer services department by email at haarlem@sylver.nl or by phone on +31 (0)23 534 32 52.
You cannot claim under warranty for normal wear and tear, wilful damage or negligence, or damage as a result of failure to comply with the user instructions and/or handling instructions.
Sending returns back to us
If you wish to send an item back to us, simply return it in the original packaging.
Always remember to include the returns form with your details filled in, so that we can process your return as quickly as possible.
Both the costs and the risk of sending your return are for own account. Return the items in one shipment to ensure that the return shipment is processed soon. Unidentifiable return shipments will be returned to the sender. 
Refunds
We will send a confirmation if we receive your undamaged, undeservedly returned product, with attached item card in a solid packaging. After receiving your return, we will refund the amount as soon as possible by the same way you paid us when placing the order. This will take up to max. 5 business days. Please note: the shipping and return costs are for your own account!
If you have any other questions, our customer services department will be happy to help. Please contact them by email at haarlem@sylver.nl or by phone on +31 (0)23 534 32 52.
We aim to make shopping in our webshop as pleasant and easy as possible. Despite our best efforts, there may be times when something goes wrong, or you may have questions or comments for us. You will find a lot of information in the FAQs, but you can always contact us directly.

If you have any questions about items bought from our retailers, we would ask you to contact the appropriate store directly.
Email
Send us your question using the form below. As soon as we have received your question we will send you confirmation. We will then reply to you as soon as possible.
Telephone
On working days you can reach us from 10 am to 6 pm by telephone on +31 (0)23 534 32 52.